Welcome to the Olympic Park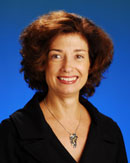 The Olympic Park complex, a daring architectural design by Roger Taillibert, was built to accommodate the 1976 Summer Games. Since then, the Régie des installations olympiques (RIO) has actively sought to develop, maintain and make the best use of these symbolic facilities, which are a part of Montréal's modern heritage.
Since 1976, over 100 million people have visited our facilities, either to admire the magnificent views from the Observatory, located at the top of the world's tallest inclined tower, to attend a sporting event or trade show at the Stadium or work out at our new Sports Centre
With roughly 56,000 seats in its stands, the Stadium is the only venue in Québec capable of holding more than 20,000 spectators for shows or sporting events. The sheer size of its Main Room also makes it an ideal location to host fairs and exhibitions for both the general public and the manufacturing sector.
The Sports Centre houses seven pools and is the official training site for athletes from four national aquatic teams: swimming, diving, synchronized swimming and women's water polo. A wide array of athletic and entertainment services are also available to the public. Among other features, the Sports Centre boasts a competition pool, a diving pool, the only indoor underwater diving pool in America and Canada's only synchronized swimming pool to meet international standards
Last but not least, the Observatory offers the best views of the Montréal region, and all the way to the Laurentian Mountains, a vista spanning up to 80 km around. We invite you to come out and see one of Montréal's most bustling tourist sites. You will enjoy the breathtaking views from our glass funicular as you ride up to the Observatory. And while you're here, don't miss out on one of our guided tours of the Olympic Park!
Welcome!
Maya Raic
Chair of the Board of Directors