Café – Boutique
Fuel up and work out—all in one place
Find everything you need for the athlete in you
The Sports Centre's Café and Boutique share a space that provides you with everything you need to fuel up on one side, and everything you need to work out on the other. This wonderful open space is the perfect place to catch your breath, have a bite and talk with friends.
Opening hours
Monday to Wednesday: 8:00 am to 5:00 pm
Thursday and Friday: 8:00 am to 6:00 pm
Saturday: 8:00 am to 5:00 pm
Sunday: 9:00 am to 5:00 pm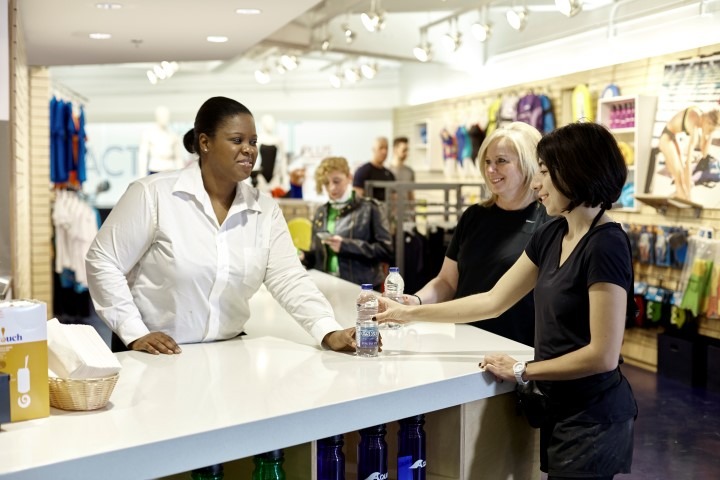 Café
The Café offers you a vast selection of healthy meals. Fill up on energy before or after your workout with a delicious sandwich, fruit smoothie or fresh juice.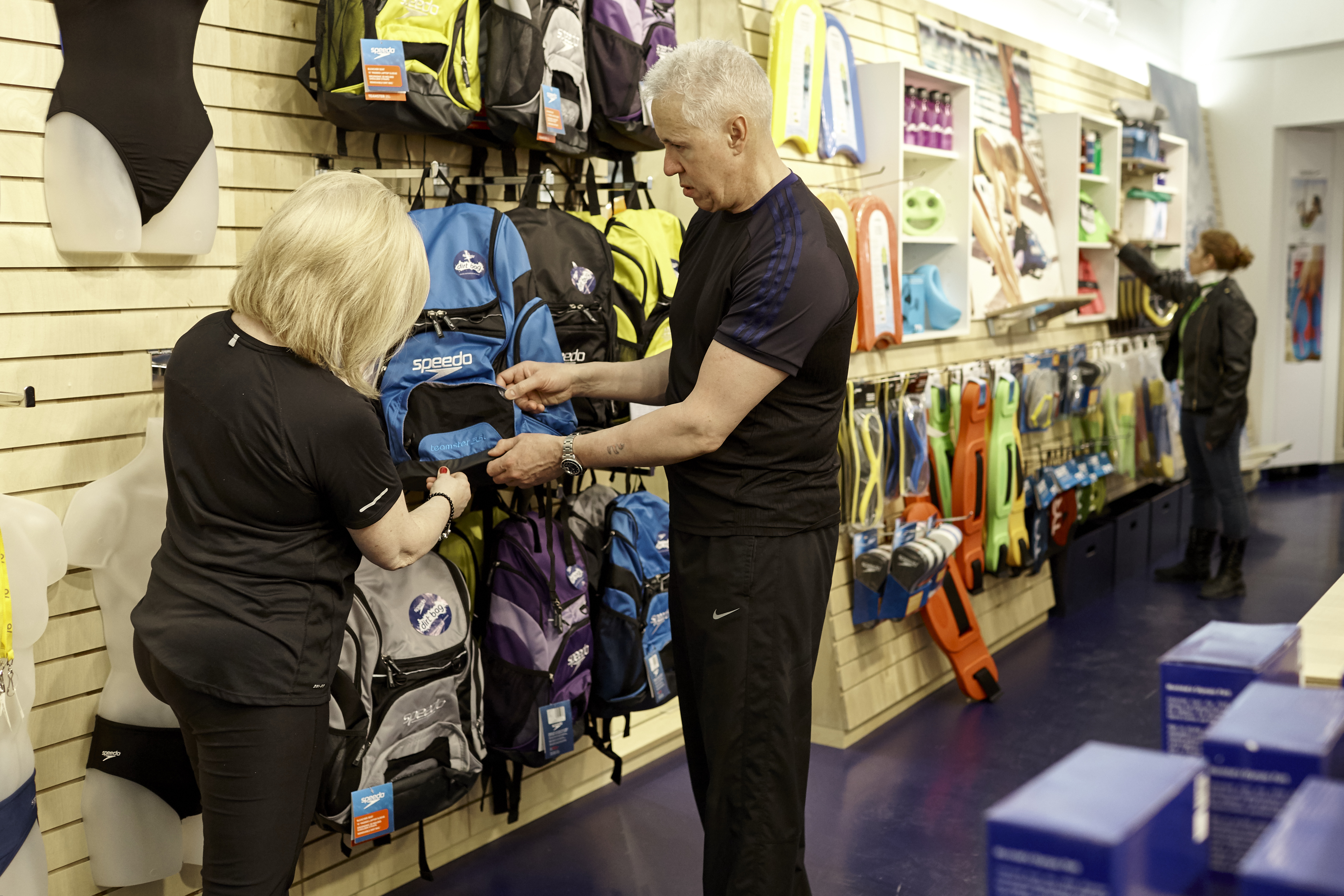 Boutique
The Sports Centre's Boutique has a vast selection of sports equipment for sale, from bathing caps to swimming goggles, pull-boy floatation devices, and more. You'll also find clothes and accessories bearing the Olympic Park insignia. Forgot something at home? Come to the Boutique for locks, towels, and a lot more.