For an entire day, we will take participants right into the heart of the Olympic Games so they can experience what it's like to come together for a memorable event.
In the morning, we'll present a video created just for the event, in participation with a surprise star presenter! Our presenter will be accompanied by various Canadian Olympians who are preparing for the Games, as well as Canadian high diver Lysanne Richard. During the presentation, athletes will give the star presenter different challenges. The arrival of the Olympic flame will bring this activity to a close, and we will head out to get moving and take on challenges in the spirit of the Olympic Games.
After lunch, we'll jump into the pool with activities in the shallow end, and end the day with some free swim time. Throughout the day, participants will discover different Olympic sports and the fascinating sites around the Olympic Park.
THIS ACTIVITY IS IN FRENCH ONLY
DISCOVERY ZONE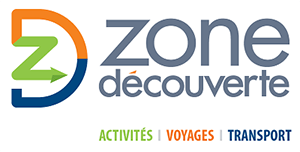 Zone Découverte—or Discovery Zone—is a division of Les Promotions Zone, a travel agency and tour operator with a travel agent licence in Quebec. For over 15 years, they've specialized in student groups and organizing activities and events for schools.
For more information on our Having Fun is Olympic! days or to reserve, contact Zone Découverte:
Phone : 514-990-9663
Email: reservations@lespromotionszone.com
Web (French only): www.zonedecouverte.com