Activity
Dillon Ojo Snow park, presented by Vans
The sites of the outdoor sports activities are not supervised. By accessing them, users accept all risks relating to the practice of a gliding sport and assume full responsibility.
This site is not patrolled. You are responsible for your own safety. In case of emergency, call 911.
Rules and regulations
Adult supervision is mandatory for children 10 years old and younger.
The wearing of helmets is mandatory.
Reverse maneuvers are forbidden.
The site is reserved for skiers and snowboarders only.
The wearing of protective gear is recommended (elbows, knees, wrists).
It is recommended that the outdoor sports facilities not be used in bad weather or snow conditions or when the state of the site does not permit a safe descent.
When walking back up the slope, you must keep away from the obstacles and landing zones.
Ensure that the person ahead of you has cleared the landing zone before you jump.
No competitions or demonstrations are allowed without the approval of the Olympic Park.
Music is allowed, but it must be respectful of others and not too loud.
The use of any remote-controlled airborne device, such as a drone, is forbidden at the Olympic Park.
The possession, consumption or sale of drugs or alcohol on the site are forbidden, on penalty of immediate eviction.
In case of damage or breakage, inform the Olympic Park at 514-252-4680.
Is there access to a heated shelter?
It is possible to shelter from bad weather in a container at the bottom of the slope. There is no surveillance and it is accessible only during the hours of operation.
Are there toilets on site?
Yes, toilets are accessible at the Sport Centre, follow the signs.
Is there maintenance on site?
Manual and mechanical maintenance of the site are done regularly.
Are pets allowed on site?
Pets must be kept on a leash and are not allowed inside the Sports Centre or inside the container.
Is there a minimum age for skiing or snowboarding in the Dillon Ojo Snowpark?
No, but adult supervision is mandatory for children aged 10 and under.
Are there sales of food and drinks on the site?
What is the responsibility of the Olympic Park as regards security?
As is the case for all city parks open to the public, it is the responsibility of users to follow the rules and ensure their own safety.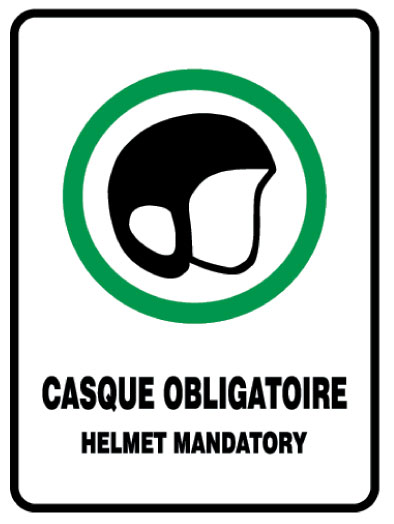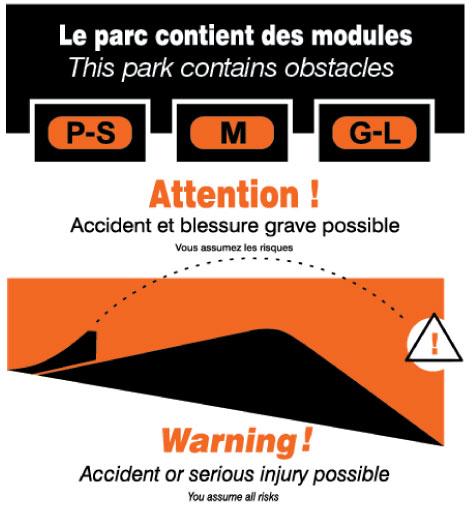 Photo credit : Joseph Roby – Action : Alexandre Gauthier
About the Dillon Ojo Snowpark
The Dillon Ojo Snowpark presented by Vans allows snowboarders in the region an easy, no-cost access to a location where they can express their creativity on state-of-the-art infrastructure. It includes ten obstacles, including rails of various levels of difficulty and a medium-sized jump, so that people at all levels and of all ages can make use of it. Produced by Dizzle Entertainment in collaboration with Today's Park for the design, the creation and the maintenance.
The Dillon Ojo Lifeline Foundation is a non-profit organization founded by Elaine Charles and Francis Ojo in memory of their son, the snowboarder and artist Dillon Charles-Ojo, who passed away in 2018 at the age of 23. It works to help young people gain access to sports, arts, and organized activities. Its aim is to support underprivileged youth by giving them opportunities to pursue sports programs, summer camps and other activities meaningful to them. The Foundation wants to share the positive impact that snowboarding, skateboarding, and art had on Dillon's life and bring change to the lives of as many young people as possible.


P4 underground parking located at 4200 Sherbrooke or P5 located at 3200 Viau.

A 5-minute walk from Viau metro station (green line) as well as stops for busses 34, 125 and 439.
Calculate my route: stm.info

Bike access via bike paths located on Rachel street, Maisonneuve Park and Bennett street. Bike racks are available just steps from the Centre's entrance. There's also a Bixi station on Pierre-de- Coubertin avenue, near Pie-IX Metro station.

Access to people with reduced mobility
The Esplanade is accessible to people with reduced mobility, and adapted sanitary facilities are available at the administration office entrance at 4141 Pierre-De-Coubertin ave. for anyone who uses a wheelchair.