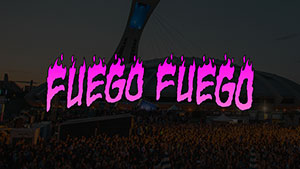 August 27th, 2022
Esplanade
Paid access – 16+ years old 
The Fuego Fuego Festival is a brand new Latin music festival which will feature some of the biggest artists in reggae, reggaeton, latin trap, latin pop and dancehall music. The very first edition will take place in the heart of Montreal on August 27th in a vibrant and festive setting at the Esplanade of the Olympic Park.
For more information, visit the event Website.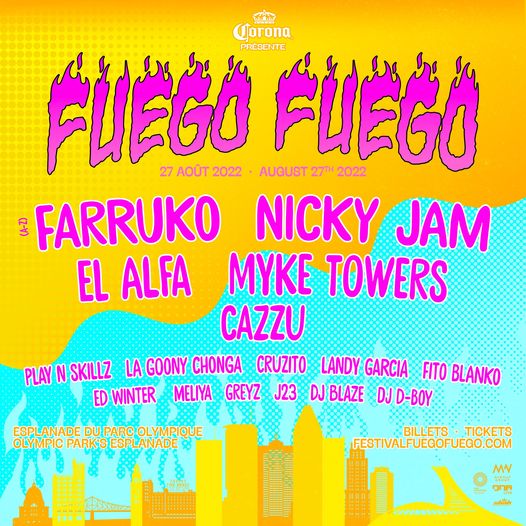 By car
P1 parking located at 4141 Pierre-de Coubertin or P2 parking located at 4545 Pierre-de Coubertin.


By active transportation
Bike access via bike paths located on Rachel street, Maisonneuve Park and Bennett street. Bike racks are available just steps from the Centre's entrance. There's also a Bixi station on Pierre-de- Coubertin avenue, near Pie-IX Metro station.


Public transport
A 2-minute walk from Pie-IX metro station (green line) as well as stops for busses 97, 139 and 439.


Access for people with reduced mobility
The Esplanade is accessible to people with reduced mobility, and adapted sanitary facilities are available at the administration office entrance at 4141 Pierre-De-Coubertin ave. for anyone who uses a wheelchair.