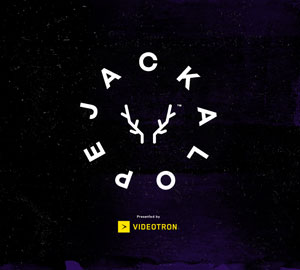 August 19th to 21st
Esplanade
Paid access
For the past 10 years, JACKALOPE has been the ultimate gathering of Canada's action sports communities, the meeting place for high level athletes, industry professionals, amateurs and the curious. After 2 years of absence, the 2022 edition will be held from August 19 to 21, 2022 on the Esplanade of the Olympic Park in Montreal.
The festival is known for its unique atmosphere, its inclusiveness but also for the quality of the international level competitions and the demonstrations of world famous skateboarding, bouldering, BASE jumping and breaking stars.
In addition to all the things to see, there are also plenty of things to do like shopping in the pop-up stores, discovering flavors in the food trucks, enjoying free sessions in the ephemeral sports facilities and attending concerts. See you there!
FREE for children under 10 years old.
For more information, visit the event Website.



By car
P3 parking located at 2727 Pie-IX.


By active transportation
Bike access via bike paths located on Rachel street, Maisonneuve Park and Bennett street. Bike racks are available just steps from the Centre's entrance. There's also a Bixi station on Pierre-de- Coubertin avenue, near Pie-IX Metro station.


Public transport
A 2-minute walk from Pie-IX metro station (green line) as well as stops for busses 97, 139 and 439.


Access for people with reduced mobility
The Esplanade is accessible to people with reduced mobility, and adapted sanitary facilities are available at the administration office entrance at 4141 Pierre-De-Coubertin ave. for anyone who uses a wheelchair.