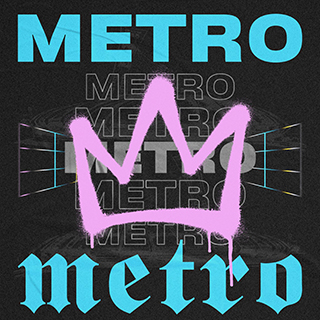 May 20, 21 and 22, 2022
Esplanade
Paid access
The 2022 edition of Metro Metro Festival, the most important urban festival in Canada, will be held on May 20, 21 and 22, 2022, on the Montreal Olympic Park's Esplanade.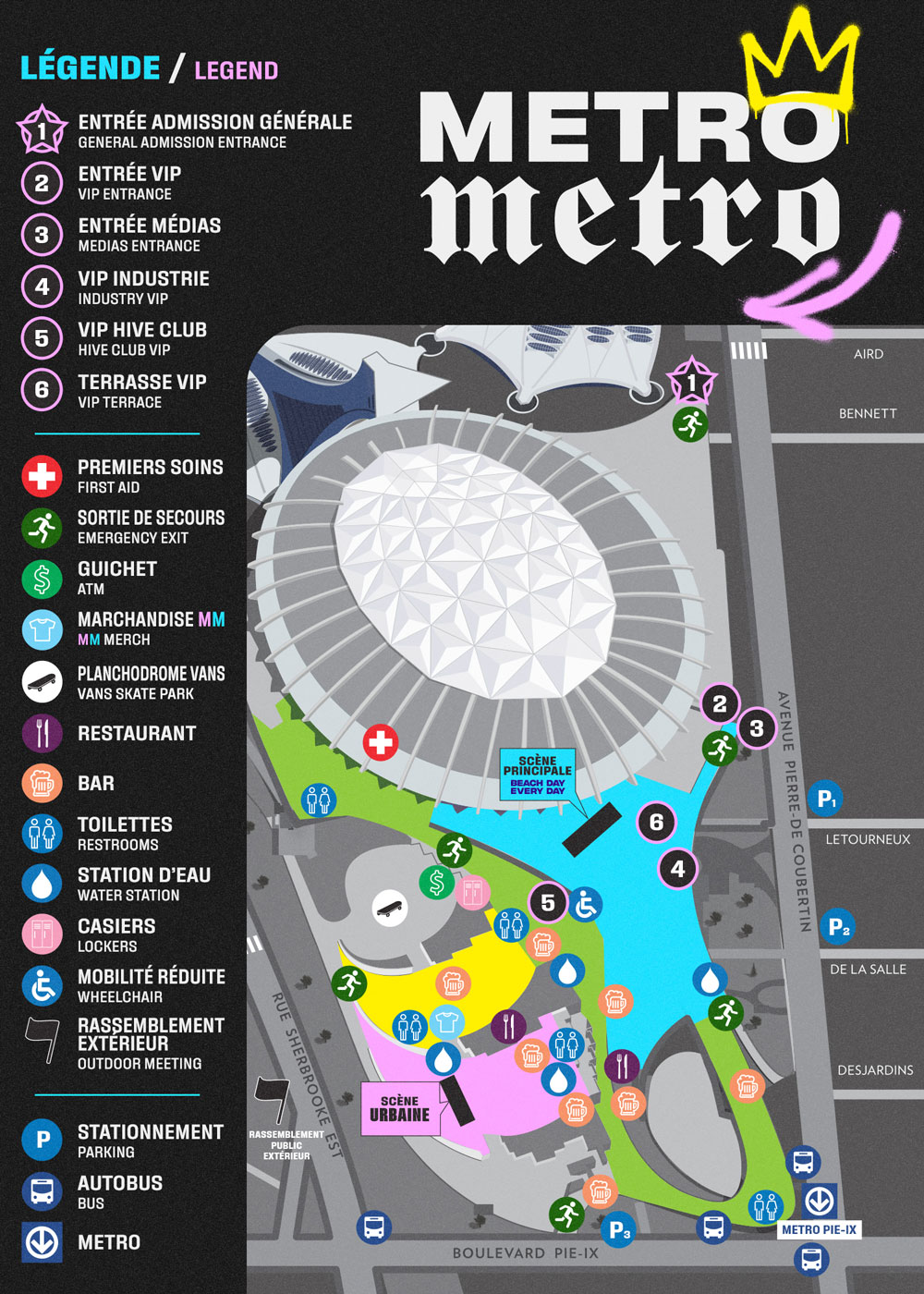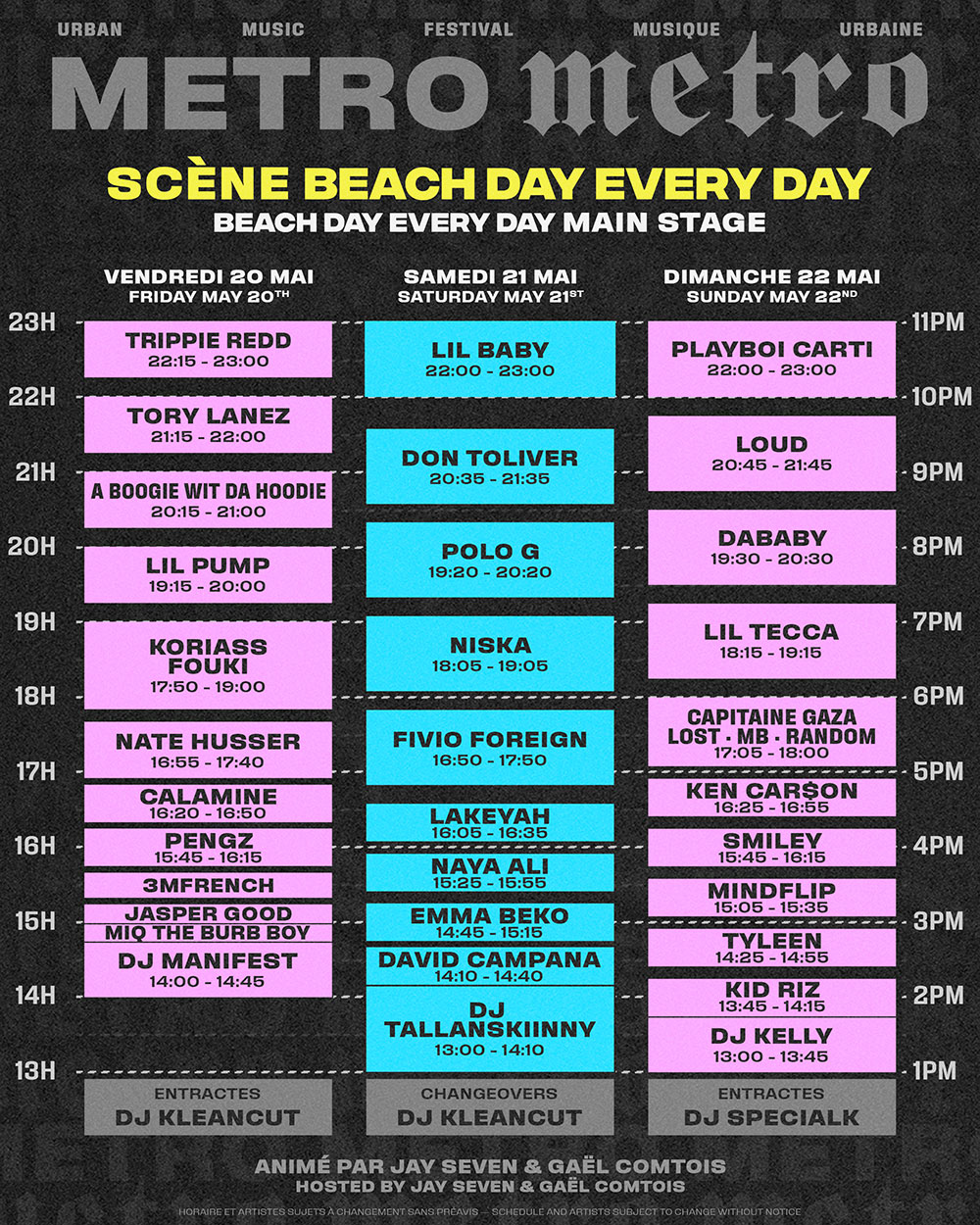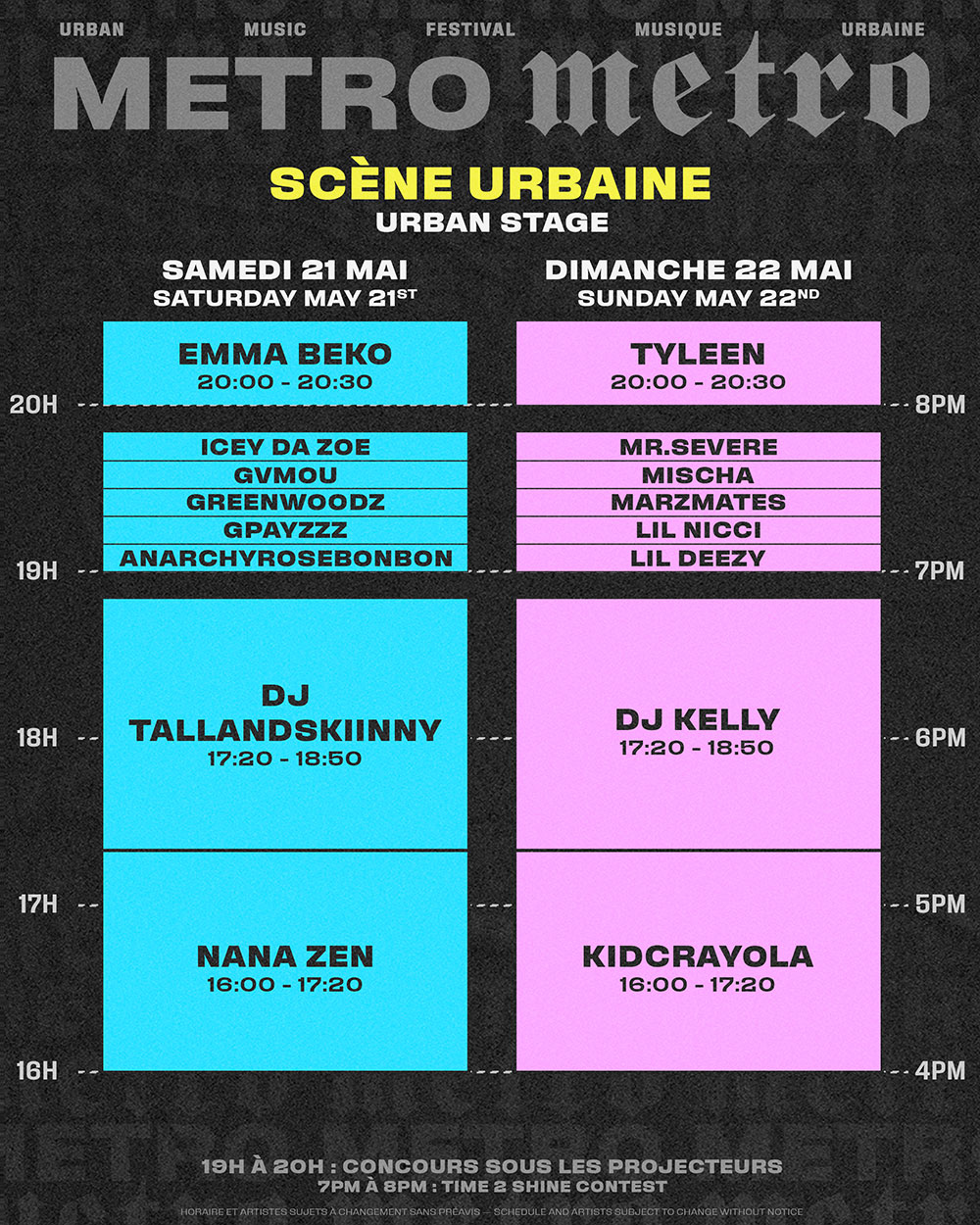 About DNA Live
Founded in 2010, DNA Live has continued to prove itself as one of Canada's leading event creation and management brands.
DNA Live is responsible for over 100 events per year, including multiple festivals, concerts, and corporate / private events.
About Midway Group
Midway Group is an ecosystem of modern and innovative businesses including an events group, a marketing agency, a talent agency, a retail product development company and a franchisor and operator of several restaurant brands. Some of the brands managed by the group include Beach Day Every Day, Beachclub, Metro Metro Festival, Festival Escapade, Bass Ship, Slice Gang Pizza, Poutine TIme, Burger Time and many others.



By car
P1 underground parking located at 4545 Pierre-De-Coubertin ave. or P2 located at 4141 Pierre-De-Coubertin ave.


By active transportation
Bike access via bike paths located on Rachel street, Maisonneuve Park and Bennett street. Bike racks are available just steps from the Centre's entrance. There's also a Bixi station on Pierre-de- Coubertin avenue, near Pie-IX Metro station.


Public transport
A 5-minute walk from Viau metro station (green line) as well as stops for busses 34, 125 and 439.


Access for people with reduced mobility
The Esplanade Financière Sun Life is accessible to people with reduced mobility, and adapted sanitary facilities are available at the administration office entrance at 4141 Pierre-De-Coubertin ave. for anyone who uses a wheelchair.