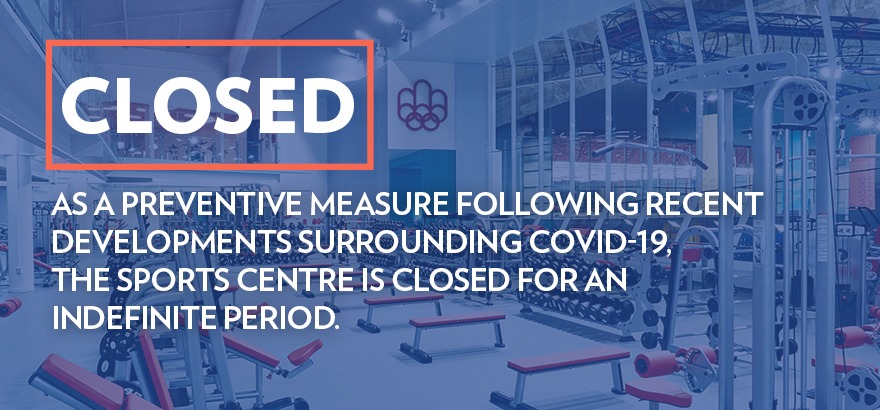 Join us on Facebook to know everything about the Sports Centre's promotions and activities.

Subscribe to the monthly newsletter to receive the latest blog posts (in french).
FREE 7-day trial
Want to try out the Sports Centre before becoming a member? You can enjoy the installations FREE for 7 days.
Our facilities
Our fully renovated Sports Centre has been updated to the very latest sports standards.
Discover the Sports Centre