NOMAD BLOC
Publié le 23 August 2021
Paid access
Olympic Park Esplanade
Bouldering consists of climbing a wall approximately 5 m (16 ft) high and does not require specialized equipment or prior accreditation. The safety of the climbers is ensured by landing mats installed at the base of the wall.
With 30 m (110 ft) of linear walls and climbing routes for all levels, there is a challenge for everyone!
Participants must reserve their two-hour time slot online www.nomadbloc.com/reservationweb. Many packages are available for day passes, monthly memberships and multi-entry passes. A climbing shoe rental service is also available.
If you have any questions about the climbing center, visit the Nomad Bloc website at www.nomadbloc.com.
Schedule
Monday to Friday: 11 a.m. to 11 p.m.
Saturday and Sunday: 9 a.m. to 9 p.m.
Schedule subject to change depending on the weather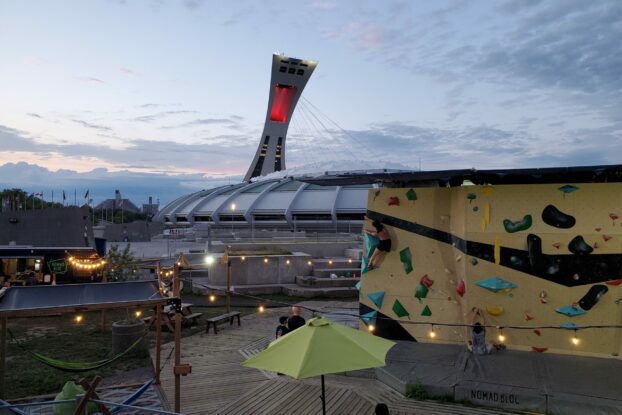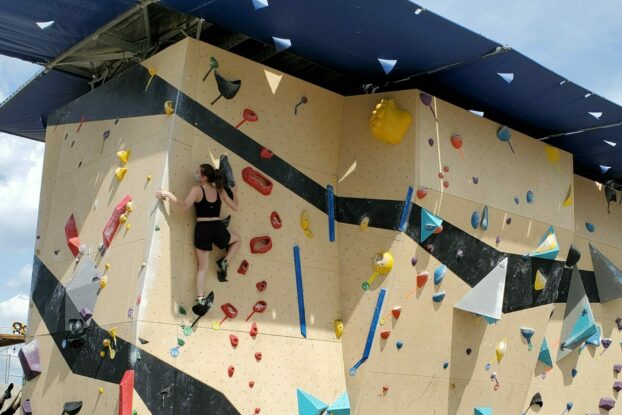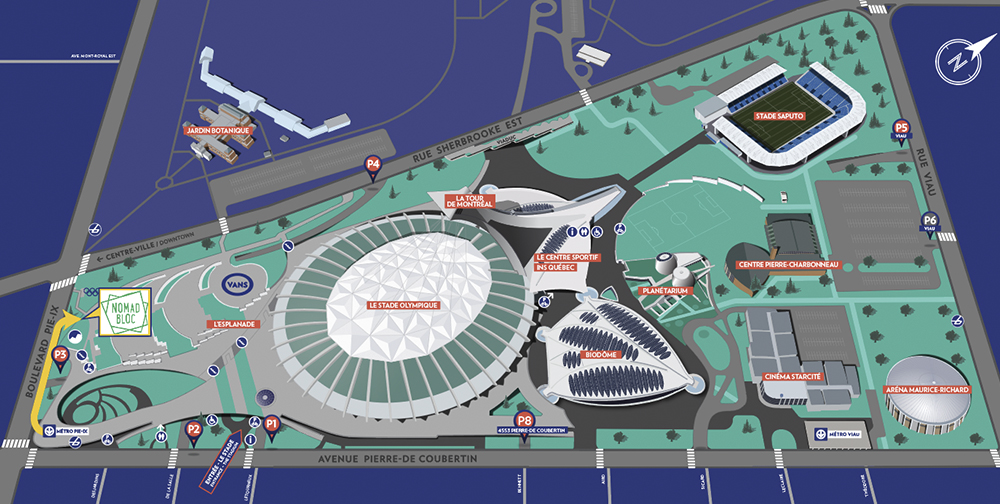 Underground parking P2 located at 4141 Pierre-De Coubertin Avenue.

The Esplanade is located above the Pie-IX metro station, on the green line, and near the 97, 139 and 439 bus stop.
Calculate my journey : stm.info

Bicycle access via the Rachel Street, Maisonneuve Park and Bennett Street bike paths. Bike racks are available a few meters from the entrance, as well as in the P2 parking lot. A BIXI station is located on Pierre-De Coubertin Avenue, near the Pie-IX metro station.

Access for people with reduced mobility
The Esplanade is accessible to persons with limited mobility. Wheelchair accessible washroom facilities are located at the entrance to the administrative offices at 4141 Pierre-De Coubertin Avenue.
---