The Olympic Stadium is the largest covered amphitheatre in Québec, with seating for 56,000 spectators in the stands and up to 60,000 when the floor is used.
Since it was first opened in 1976, the Stadium has welcomed some 66 million visitors. It was designed by French architect Roger Taillibert as a unique monument—one that's become an international symbol for Montréal.
The Stadium hosts a wide range of events from all over the world. Both amateur and professional sports events have been held here. This ideal amphitheatre has also played host to numerous salons, exhibits and shows—from monster truck rallies to rock concerts by the biggest names in music, soccer matches and baseball games. The Stadium has also been used many times as a movie set.
Many memorable moments have unfolded here since the Olympic Games in 1976, with many more added every year.
Guided tour – CLOSED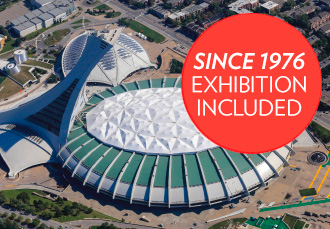 Discover this iconic site as well as its unique architecture.
Our guides will tell you all about the Stadium's history and share surprising stories about this Montréal icon. There's something for everyone—from architecture to sports, culture and, more!
There are currently no guided tour offered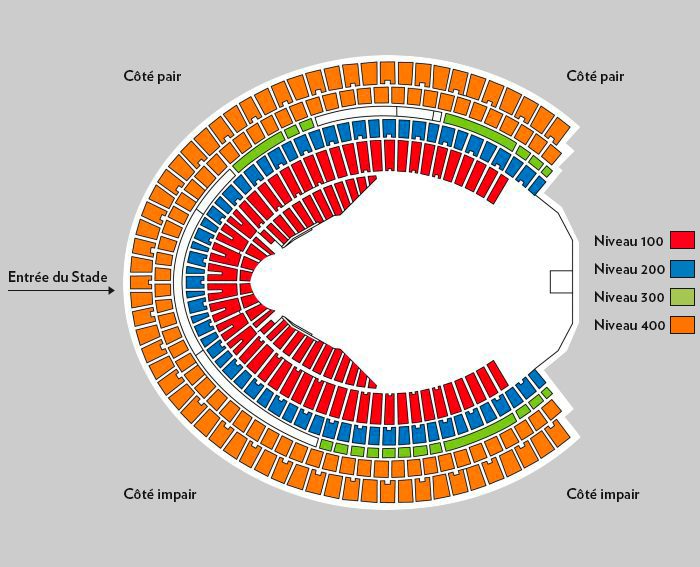 Did you know?
The Stadium is made up of 12,000 cement pieces. These pieces had to be cast, adjusted, and assembled with great precision, like a giant Meccano set.



By car
P1 underground parking located at 4545 Pierre-De-Coubertin ave. or
P2 located at 4141 Pierre-De-Coubertin ave.


By active transportation
Bike access via bike paths located on Rachel street, Maisonneuve Park and Bennett street. Bike racks are available just steps from the Centre's entrance. There's also a Bixi station on Pierre-de-Coubertin avenue, near Pie-IX Metro station.

Public transport
A 2-minute walk from Pie-IX metro station (green line) as well as stops for busses 97, 139 and 439.


Access for people with reduced mobility
The Stadium is accessible to people with reduced mobility, and sanitary facilities have been adapted to accommodate anyone who uses a wheelchair.