At 165 metres high with a 45-degree angle, the Montréal Tower is the tallest inclined tower in the world, as certified by Guinness World Records. It is a symbol for our city and a souvenir of our Olympic past. For visitors and locals alike, the Tower is a must-see in Montréal and a true icon of our city.
Available floors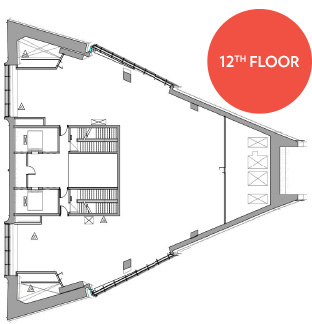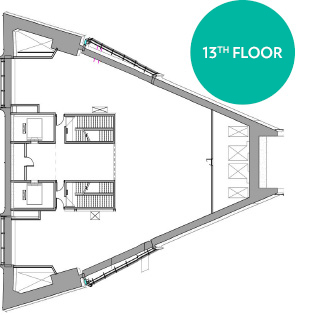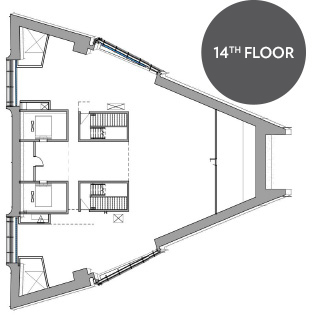 A unique and breathtaking
180o view
Details
A total of 3 floors in the Montréal Tower (12th to 14th).
Ample windows with a captivating, unobstructed view
High ceilings
Located in the heart of the Olympic Park, near many businesses and services
Lower rent than downtown Montréal
Security (guards, surveillance cameras, secure pathways)
Floors area*
12th floor: 421 m2 (4 531 ft2)
13th floor: 356 m2 (3 832 ft2)
14th floor: 347 m2 (3 735 ft2)
Convenient access to sports and cultural installations.
Easy to access via public transportation:
Two Metro stations on site: Pie-IX and Viau
Served by a dozen or so busses, with a reserved lane for all busses running along Pie-IX boulevard
Two BIXI stations nearby
Indoor parking spaces available at competitive rates.