The Olympic Park is home to several tenants who together form a community that contributes to making it one of the most used Olympic venues in the world, a lively urban park.
The Olympic Park is proud to include among his tenants the following organizations: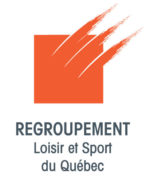 Regroupement des loisirs et sports du Québec
With us since 1985
600 employees
Regroupement Loisir et Sport du Québec and his Centre québécois de services aux associations is a private non-governmental organization offering a range of services as well as programs designed to help members achieve their goals. All the business solutions are given under one roof to our members: liability insurance for non-profit organizations, financial management and accounting, legal services, payroll, HR, Health Benefit programs, graphic design, offset and digital printing, information technology, telephony, group purchases, travel agency and car rental.
The offices in the Olympic Stadium are the headquarters of 125 provincial recreational and sports federations. 500 non-profit organizations based all over the province of Quebec are also members of the RLSQ/CQSA .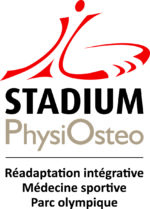 Stadium PhysiOsteo
With us since 1996
40 employees
STADIUM PhysiOsteo Clinic offers services in physiotherapy, osteopathy, sports medicine and integrative rehabilitation. Proud partner of your health and performances, their goal is to achieve excellence in their field. Their professionals are encouraged to engage in continuing education activities that allow them to offer best practices treatments in sports medicine. Active population, elite athletes, infants, children, adolescents and adults of all ages can benefit from their international expertise. Specialized clinics are available; consult the web site for more information: www.stadiumpo.com. Olympic Park and Saint-Lambert.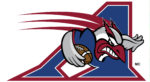 Montreal Alouettes
With us since 2012
100 employees
Founded in 1946, the Montreal Alouettes possess a rich history. The organization has had its name inscribed seven times on the Grey Cup (1949, 1970, 1974, 1977, 2002, 2009, 2010) a trophy awarded yearly to the champion of the Canadian Football League. They play their home games at Percival Molson Memorial Stadium, on beautiful Mount Royal.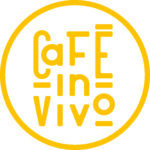 Café In Vivo
With us since 2013
13 employees
As part of the Olympic Park's revival plan, Café In Vivo was launched on April 22nd 2013 in the former Montreal Expos store. Located just around the Pie-IX metro station, In Vivo is an independent coffee shop that offers a fresh and delightful inspired menu with high quality fair trade coffee. This oasis of light, overlooked by the Stadium Tower, is a welcoming place, warm and suitable, for slowing down and treating yourself. The owner Chef Karine Martel and her team manages this café-terrace.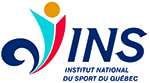 Institut national du sport du Québec
With us since 2014
50 employees
The Institut national du sport du Québec acts as a key performance partner for high-performance sports in Quebec and Canada. With its network of 8 regional multi-sport training centres, 17 single-sport training centres and its Complex at Olympic Park, which is home to 9 resident sports, INS Québec offers sports medicine, sports science and personal development services to athletes on Canadian national teams, next-generation athletes, high-performance coaches and sports federations. INS Québec serves more than 500 high-performance athletes, 2,000 next-generation athletes and the nearly 900 coaches who train them.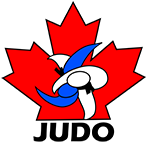 Judo Canada
With us since 2017
13 employees
Judo Canada is the national sport governing body for the sport of judo in Canada, and has overall authority to provide leadership in promotion and development. It also governs all aspects of Judo in Canada and selects and prepares Canadian teams for international competition. Judo Canada is a not-for-profit Registered Canadian Amateur Athletic Association operating under a board of directors elected by provincial and territorial members.
Looking to 2024
Canada is recognized as:
an overachieving judo nation
a place that nurtures the discipline's growth and contribution to society
a country that celebrates its international competitive success
Mission
Support Canadian judokas' preparation to win medals at World Championships and Olympic/Paralympic Games.
Guide and engage in initiatives to increase judo participation across Canada.
Values
Prioritize health and safety
Embody the values of fair play and a drug-free sport
Seek excellence
Promote positive leadership and respect for others
Be transparent in policy-based decision making

Desjardins
With us since 2018
1,200 employees
Desjardins group's mission
To contribute to improving the economic and social well-being of people and communities within the compatible limits of their field of activity:
By continually developing an integrated cooperative network of secure and profitable financial services, owned and administered by their members, as well as a network of complementary financial organizations with competitive returns, controlled by members;
By educating people, starting with members, officers and employees, about democracy, economics, solidarity, and individual and collective responsibility.
Vision
To leverage their position as Canada's leading cooperative financial group to inspire confidence around the world through the commitment of our people, our financial strength and our contribution to sustainable prosperity.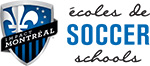 Montreal Impact Soccer Schools
With us since 2019
8 employees
The SoSc implement an educational and sports project like no other. It is based on learning to enjoy playing soccer and favours the child's physical development. Furthermore, the evolution of each SoSc participant as an athlete and as a person complements the initial training at their amateur club in Quebec.
The SoSc are also a concrete means for participants to become familiar with the professional soccer world, to strengthen their connection with the Club and to further develop their passion for the sport.