The Olympic Park is the ideal place to host gatherings of a few hundred to a few thousand people. Throughout its history, the Stadium has held a number of large get-togethers, from sports shows to conferences and religious gatherings. With over 56,000 seats, it is the largest covered amphitheatre in Québec. Access to the site is easy thanks to 2 nearby Metro stations as well as parking for over 4,000 vehicles. The site allows people to move freely inside and out, ensuring a safe and enjoyable experience for visitors. The Olympic Park is also the place for large outdoor gatherings. The Esplanade is made up of 9 sections on 4 levels, with various dimensions to accommodate different-sized events in an almost limitless choice of layouts. The levels also enable full access control to the site.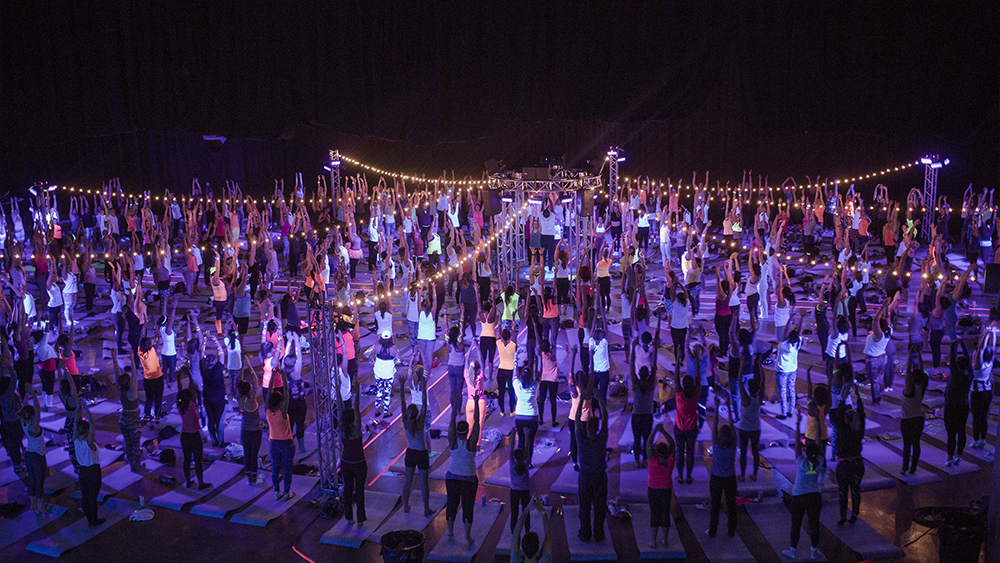 Soul Pose
Novice and pro yogis alike were invited to the Stadium's East Hall for colourful yoga sessions. Happy rhythms, body painting, and ultra-violet lighting created a magnificent experience and a sense of celebration.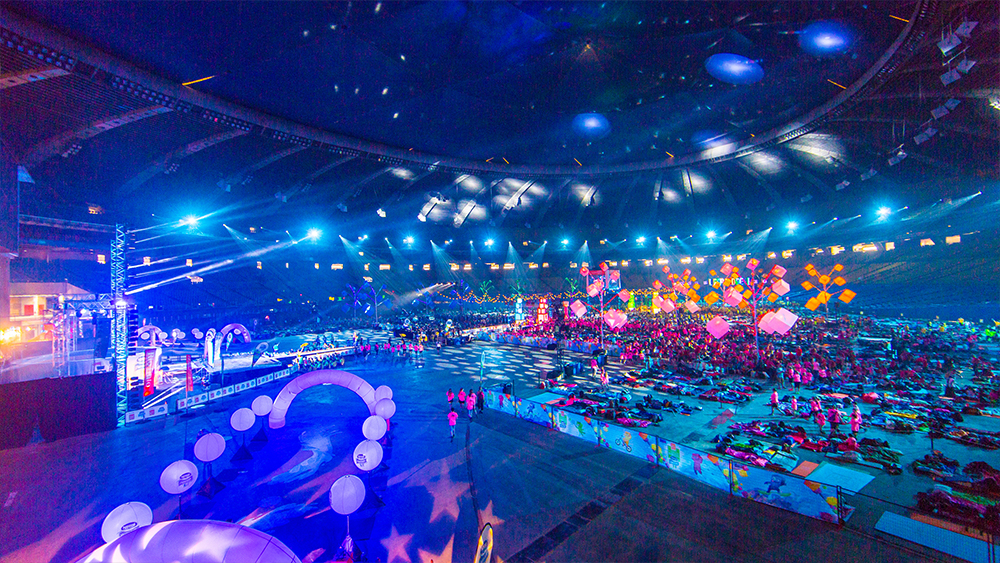 Grand défi Pierre Lavoie
The Olympic Stadium was the Grand Défi Pierre Lavoie's final stop for cyclists, including students from schools that took part in the Défi des cubes énergie.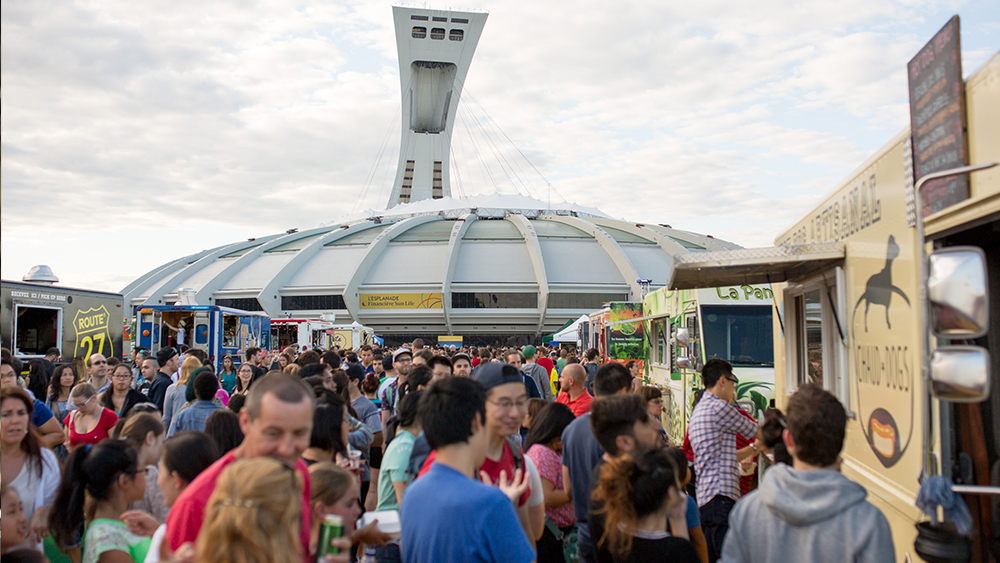 First Fridays
On the first Friday of every month from May to October, the largest gathering of food trucks in Québec takes place as thousands come to enjoy the feast on the Esplanade.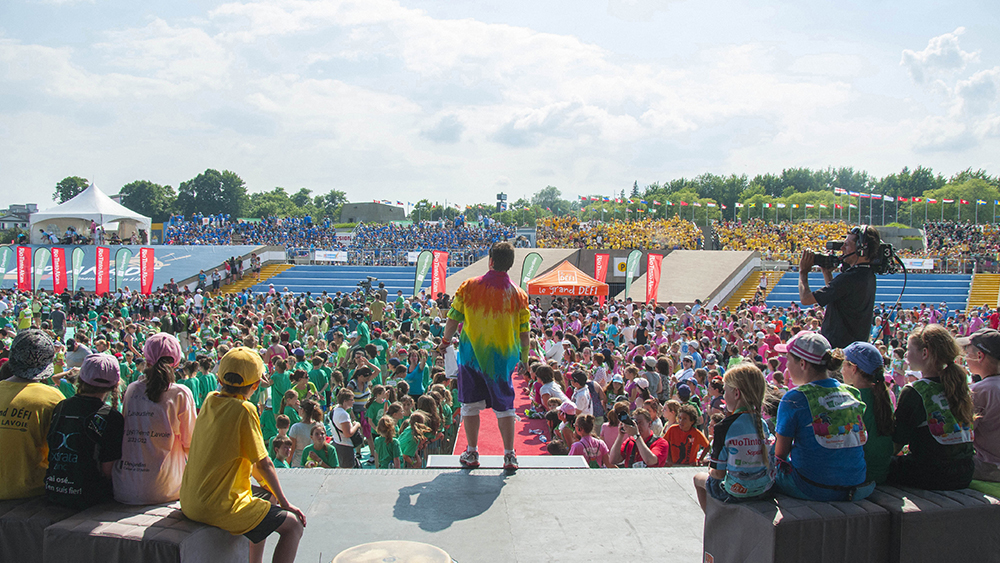 Zumbatronic, part of the Grand Défi Pierre Lavoie
The Esplanade hosted some 3,000 Québec students for a giant Zumbatronic, which was put on as part of the Grande Récompense du Grand Défi Pierre Lavoie.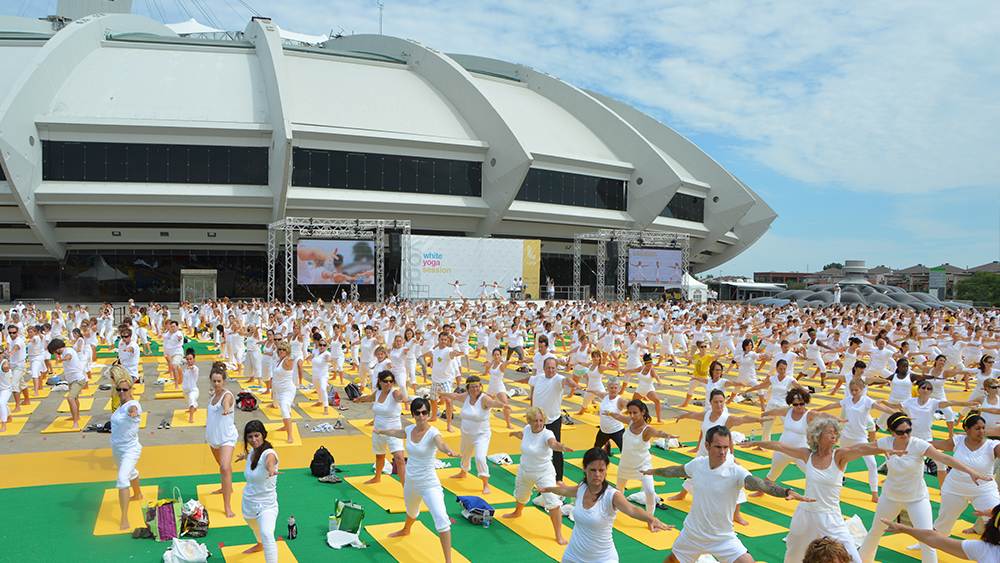 Lolë White Yoga
Thousands of yoga practitioners dressed in white took part in a giant outdoor yoga session at the Esplanade.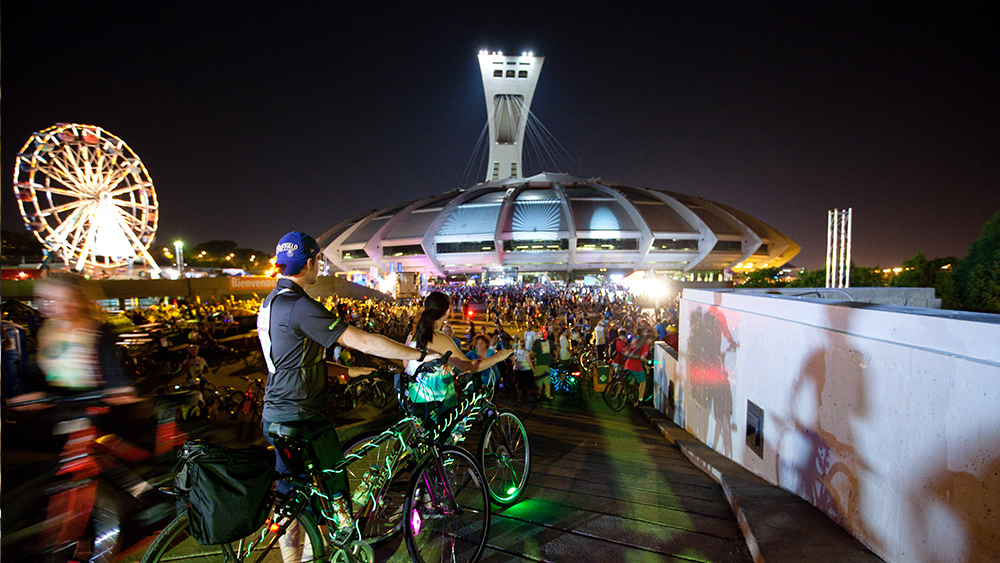 Tour la Nuit
Part of the Féria du vélo, the Tour la Nuit is a 25-km bike tour through the city at night, where riders in costumes on colourful bikes are introduced to all the beauty and energy that Montréal has to offer. The tour ends on the Esplanade.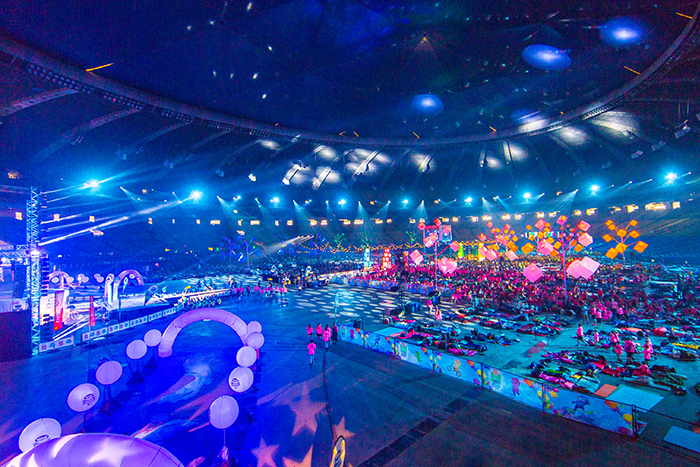 Playing field
Capacity: 10,000 people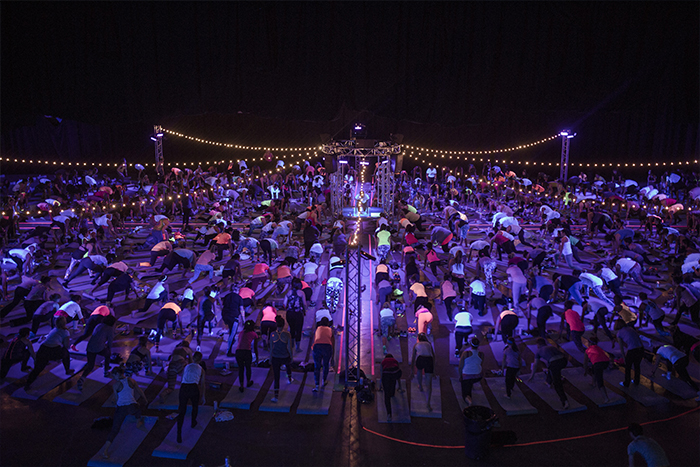 Stadium Hall
Area: Up to 7,000 m2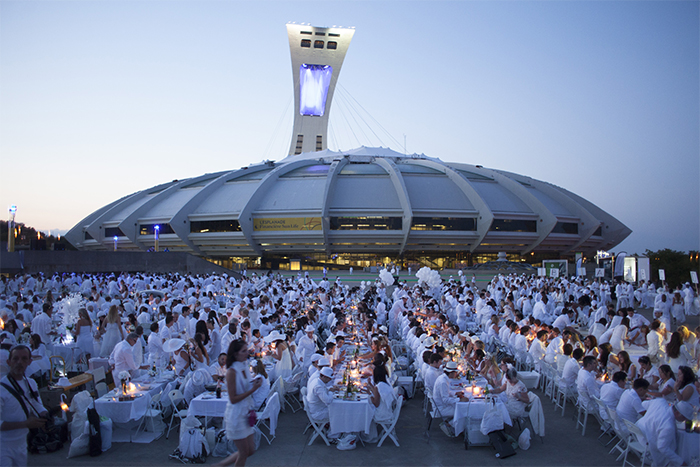 Esplanade
9 secteurs available

Olympic Stadium
Sporting events, trade shows, fairs, concerts, exhibitions, movie or TV shoots, social events: the Olympic Park is the only location in Quebec able to accommodate large-scale indoor events.

The Esplanade
With easy access from the Pie-IX Metro station, the Esplanade of the Olympic Park provides a unique setting for staging a variety outdoor events. Located at the foot of The Stadium, it offers a breathtaking view of The Stadium itself and the Montréal Tower.